Rachel's devotion just might destroy her soul, but only she can save herself.
Rachel Walker is devoted to God. She prays every day, attends Calvary Christian Church with her family, helps care for her five younger siblings, dresses modestly, and prepares herself to be a wife and mother who serves the Lord with joy. But Rachel is curious about the world her family has turned away from, and increasingly finds that neither the church nor her homeschool education has the answers she craves. Rachel once found solace in her beliefs, but now she can't shake the feeling that her devotion might destroy her soul.
AVAILABLE NOW FROM ROARING BROOK PRESS / BUY NOW
*Amelia Bloomer List Top Ten selection, an American Library Association list that honors books with significant feminist content intended for young readers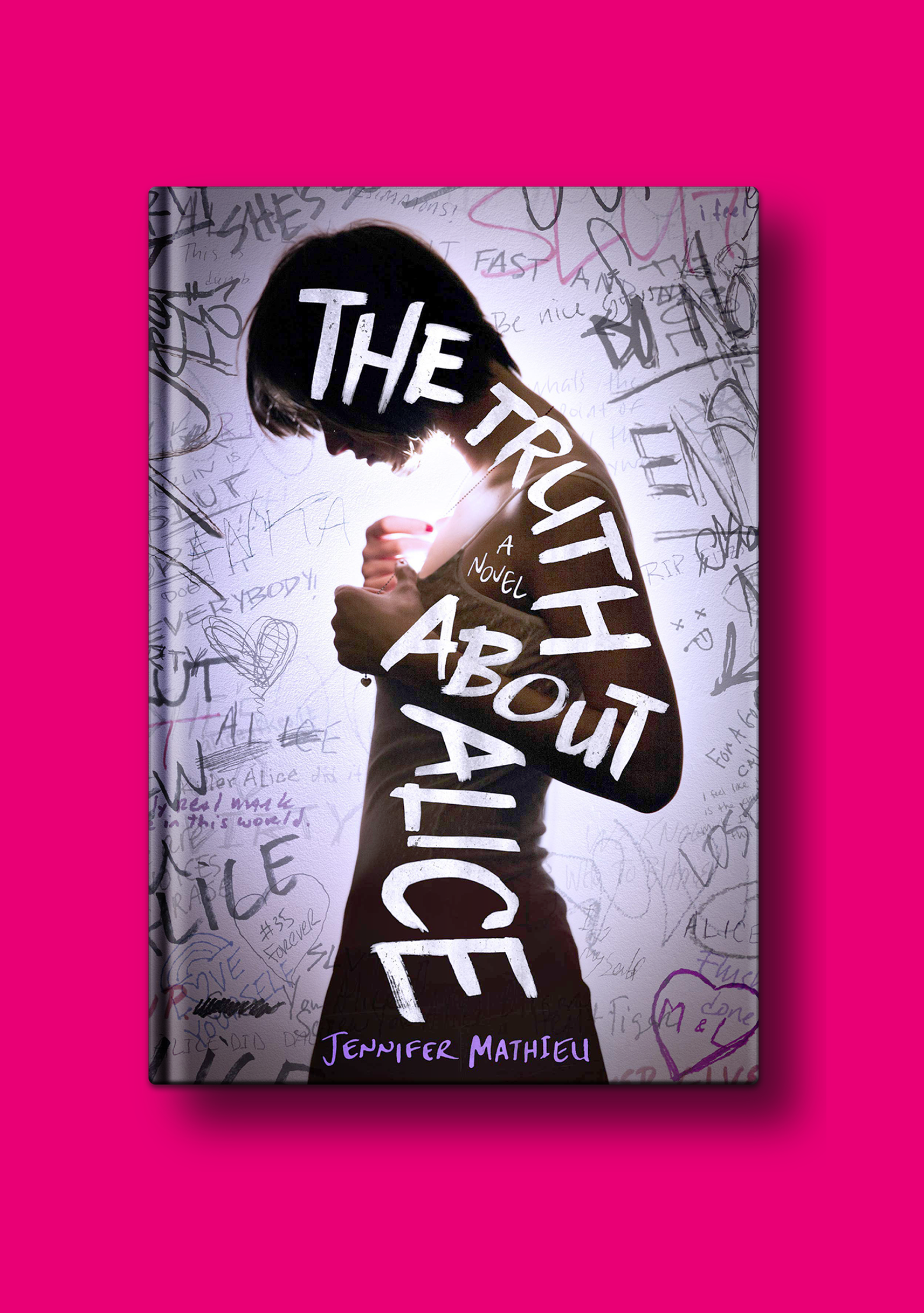 Everyone has a lot to say about Alice Franklin, and it's stopped mattering whether it's true.
The rumors started at a party when Alice supposedly had sex with two guys in one night. When school starts everyone almost forgets about Alice until one of those guys, super-popular Brandon, dies in a car wreck that was allegedly all Alice's fault. Now the only friend she has is a boy who may be the only other person who knows the truth, but is too afraid to admit it. Told from the perspectives of popular girl Elaine, football star Josh, former outcast Kelsie, and shy genius Kurt, we see how everyone has a motive to bring – and keep – Alice down.
AVAILABLE NOW FROM ROARING BROOK PRESS / BUY NOW
*Fall 2014 Junior Library Guild Selection.
*Amazon Editors' Pick for Best Young Adult Books of 2014.
VOYA starred review - "Fans of Speak by Laurie Halse Anderson and Speechless by Hannah Harrington will welcome first time author Mathieu, who has crafted a realistic and hard-hitting debut."
*2015 Children's Book Choice Teen Choice Debut Author.
When Caroline's little brother is kidnapped, his subsequent rescue leads to the discovery of Ethan, a teenager who has been living with the kidnapper since he was a young child himself.
In the aftermath, Caroline can't help but wonder what Ethan knows about everything that happened to her brother, who is not readjusting well to life at home. And although Ethan is desperate for a friend, he can't see Caroline without experiencing a resurgence of traumatic memories. But after the media circus surrounding the kidnappings departs from their small Texas town, both Caroline and Ethan find that they each need a friend--and their best option just might be each other.
AVAILABLE NOW FROM ROARING BROOK PRESS / BUY NOW
Vivian Carter is fed up. Fed up with a school administration at her high school that thinks the football team can do no wrong. Fed up with sexist dress codes, hallway harassment, and gross comments from guys during class. But most of all, Viv Carter is fed up with always following the rules.
Viv's mom was a tough-as-nails, punk rock Riot Grrrl in the '90s, and now Viv takes a page from her mother's past and creates a feminist zine that she distributes anonymously to her classmates. She's just blowing off steam, but other girls respond. As Viv forges friendships with other young women across the divides of cliques and popularity rankings, she realizes that what she has started is nothing short of a girl revolution.
Moxie is a book about high school life that will make you wanna riot!
Soon to be a movie on Netflix – directed by Amy Poehler!
AVAILABLE NOW FROM ROARING BROOK PRESS / BUY NOW
*One of TIME magazine's Top 10 YA Books of 2017
Every year, summer begins when the Callahans arrive on Mariposa Island. That's when Elena Finney gets to escape her unstable, controlling mother by babysitting for their two children. And the summer of 1986 promises to be extra special when she meets J.C., the new boy in town, whose kisses make Elena feel like she's been transported to a new world.
Joaquin Finney can't imagine why anyone would want to come to Mariposa Island. He just graduated from high school and dreams about going to California to find his father and escape his mother's manipulation.
The Liars of Mariposa Island follows siblings Elena and Joaquin, with flashbacks to their mother's experience as a teenage refugee fleeing the Cuban revolution.
This multilayered novel explores the nature of secrets, lies, and fierce, destructive love.
AVAILABLE NOW FROM ROARING BROOK PRESS / BUY NOW